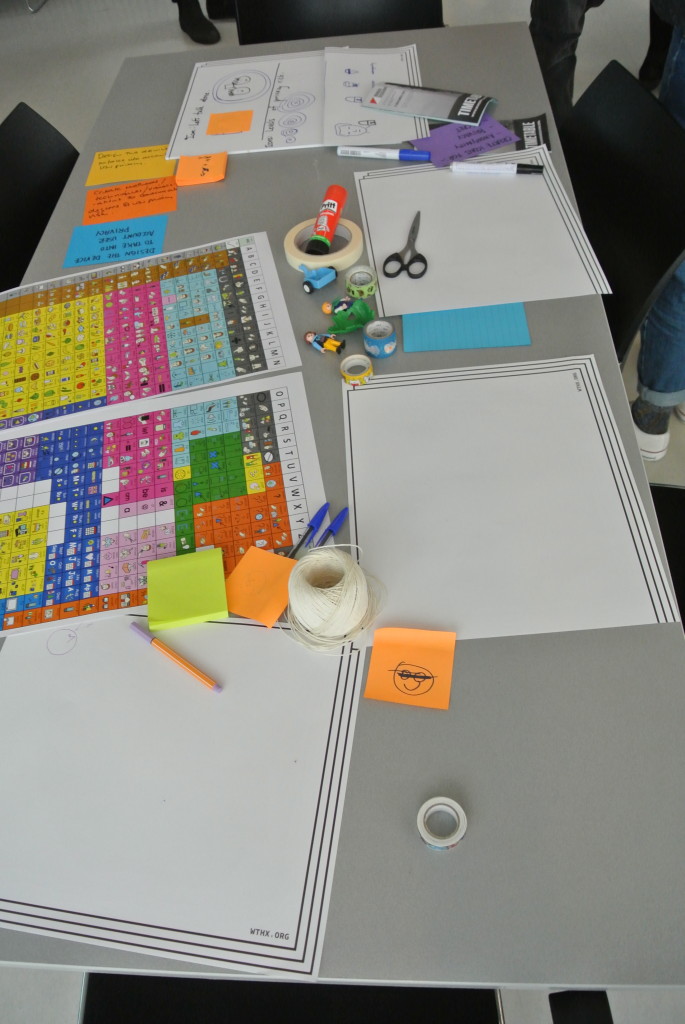 eQuality Time will be running a design session at Mozfest in a few weeks. We're very excited about this.  Mozfest is an astonishingly exciting place.   Joe wrote this about it a little while ago:
The easiest way of explaining Mozfest is this. There are 900 people there. You can ask any one of them 'What's the awesome thing you are doing?' and *they know the answer*.
Our session is based on a workshop we've done previously at Border Sessions.  The concept of the session is to get attendees to explore the issues around AAC  as a case study into the 'extreme' end of digital privacy.
The top level session description is this:
Electronic Augmentative and Alternative Communication (AAC) systems enable indi- viduals with severe speech impairment to verbally communicate their needs, often using Text-to-Speech technology as their "Voices". Such devices are designed to give communication impaired people greater independence and improved opportunities of social integration.

However, these devices represent an extreme of the privacy spectrum. When all of your utterances of 'scaffolded' and interpreted by care staff and when your speech device contains your thoughts, things you wanted to say but never got the chance, and all of the words you've said, there is a very real sense that you have no personal privacy at all.

Our session will explore these issues thought the design of a privacy iconography management for users that are pre-literate – a group of symbols that denote terms around personal data.
….and unfortunately we are unable to give any more details without spoiling the session for the attendees.  So here are some photos of the session we ran at Bordersessions.