eQuality Time is adding two staff to the White Water Writers project!
Adam is a writer, publisher and creative project manager.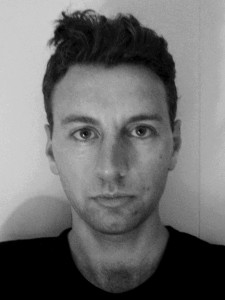 He has worked in creative writing and publishing education for several years running projects to improve access to the industry through Silhouette Press. Most recently he managed the Disappear Here poetry film project. He lives with a Boxer dog called Gonzo.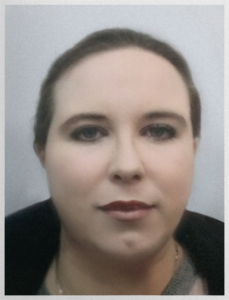 Laura is a Delivery Coordinator and has been helping young people to write online for almost sixteen years. A part of local workshops covering subjects ranging from costume design to circus skills, she's also worked with various organisations and arts associations to deliver support in person, as well as with several charities.
They'll be delivering camps for White Water Writers and working with schools, teachers, and volunteers. The posts are slightly unusual; they were designed so that we could both grow and make sure that our people and our writers are looked after.
I'm going to talk about how we got here, and the things we feel were important making this choice.
Way back in time (2010), I was running about three camps a year in my leave time from my 'real' job. They were all fun, and they all made a difference, but it was very small.
Later, I met Patrick Leman. His insight was that university students needed outside projects to build their leadership skills, and I had an outside project that would do exactly that. We found volunteers at Royal Holloway, Kings College, Keele University, Staffordshire University, and the University of Central Lancashire. Students trained at one camp, then they lead their own. We quickly found we were running 20-25 camps in a year; it helped that I started running eQuality Time full time 2014.
By 2017 we have grown as much as we can that way. Schools want camps all around the year but the students can only help on their breaks. It's also hard to manage to train all the students in time for them to run their own camps.
Clearly, to help more children, we need people who running camps full time. The problem is that we are too small to create work for a full-time person and it would need us to risk a lot of money. If we had the people we'd have enough work, and if we had the work we'd be able to pay the people.
We could pay someone only when there is work for them, but that's unfair on them: camps come in groups. We'd also need to pay someone to find schools to work in.
Here is what we'll do. We're putting the camp delivery and camp support jobs together. We'll provide at least ten hours of support/recruitment work every week. This carries over: if one of them has two camps in a row, then when they come back, there will be 30 hours of support work (if they want it) for them. If they are very good at recruiting schools, the role will quickly turn into a full time one (again if they want that).
These jobs are for four months right now, because that's how much money we have. Of course, the more schools who want a camp, the more money we'll have. Each camp we book means we can pay a contract for three weeks more. So once a month we'll look at the number of bookings each person has made and change the contract size. I want this to be temporary. Once enough bookings are coming in, we can make the job more secure. To avoid any sense of competition we'll split the recruitment areas between the jobs (I think we'll draw a line across London, and do areas outside of London as they come up).
This isn't meant to incentive sales (which I believe is a bad thing). We're making explicit the realities of working at a growing nonprofit. If we do it this way, people know where they are. If we did a year-long contract assuming the bookings would come, then we run the risk of having to lay people off suddenly. This is our path to permanent jobs. It also has its own advantages:
1)The people talking to teachers about the camps are the same people who run the camps. This means fewer mistakes and makes it easy to show passion for the idea.
2)Outside of booked camps, the work fits around the person. If a few days off are needed, that's fine. One of the big reasons that we made offers to two people for the roles is that if someone is ill, or has an emergency, it's a lot easier to cover for them.
Volunteers
Something to think about: we are now paying people for work while asking other people to volunteer for the same work. We can imagine that volunteers might feel upset by this. There are some points to keep in mind:
1)It's not quite the same work. These jobs also must do all of typesetting, co-ordination and technical support that is (hopefully) volunteers don't see.
2)Much of the value of these roles is that we can say "Please drop everything and do this camp on Monday" to paid staff, whereas our volunteers have many other commitments.
But these only count for so much. We're talking about this internally at the moment and the I expect that after a certain number of camps, we simply start paying volunteers. If someone has run ten camps for us I feel like they've proved their value and reliability. They also will have already got their project management experience. We'll be working out the details of this later.
This year.
With two new people on the team, our volunteers, and me as backup, I'm hope this will be the year that we produce over 100 novels. 100 novels will be 1,000 children that we've made a difference to.
When you triple in size, everything breaks
Hiroshi Mikitani built the multibillion-dollar company Rakuten from nothing to roughly 12,000 employees. He noticed that every time the number of staff triples, everything stops working as it should. This includes how the company handles payroll, how managers schedule meetings, how teams communicate, how it budgets, and how its hierarchy is balanced.I'm aware we've pretty much tripled our staff. So things are going to break. I'd like to thank you in advance for being patient about this. I already know I've got to completely change:
internal email system
lead-tracking.
payslips.
at least a hundred things I haven't thought of yet.