When you see lifts in commercial, residential or public buildings, you may not have ever thought about the careful process in which the access points are designed and installed.
Craig Merry, company director at Invalifts, talks us through the details and considerations involved in their type of work.
First, we think about the use case.  That lets people work out the size and power needed. The lift for a hospital might be very different to a school.
Where we place the lift call buttons is key. In some cases it appears easier for users if the buttons are placed away from the lift doors. An elbow push pad may be a better choice for those people that do not have full use of upper limbs.
A smaller factor is door colour. In some cases, it can help to fit a lift door that contrasts in colour to things around it – so that partially sighted people can find it easily
People take platform lifts for many reasons – a flip down seat in the lift can be useful for older people.
The lift call and console buttons should always be large, tactile with Braille. The buttons in the lift should be on a console around 90cm high and at an angle suitable for a wheelchair user.
Lifts should always make a sound (often a gong/chime) when they arrive at a floor. Sometimes it's useful to have a electronic voice state the correct floor number.   This might also include a hearing loop.
An auto-dialer allows people in the lift to contact a set of pre-programmed numbers, in the case of an emergency.
Think about the amount of manoeuvring that it takes wheelchair user to enter the platform. Sometimes it's best to have the door on the wide, rather than narrow, side of the platform.
Some lifts are programmed so that in the event of a fire, the lift goes to a given floor and parks. This  'fire park' is so that the user is not accidentally part during a fire situation.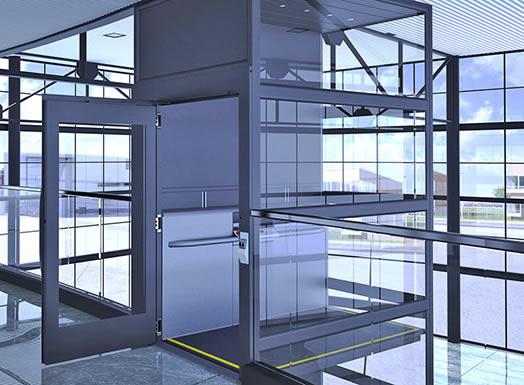 Invalifts are a UK based company who specialise in the provision and installation of inclined and vertical platform lifts in both public and domestic environments.