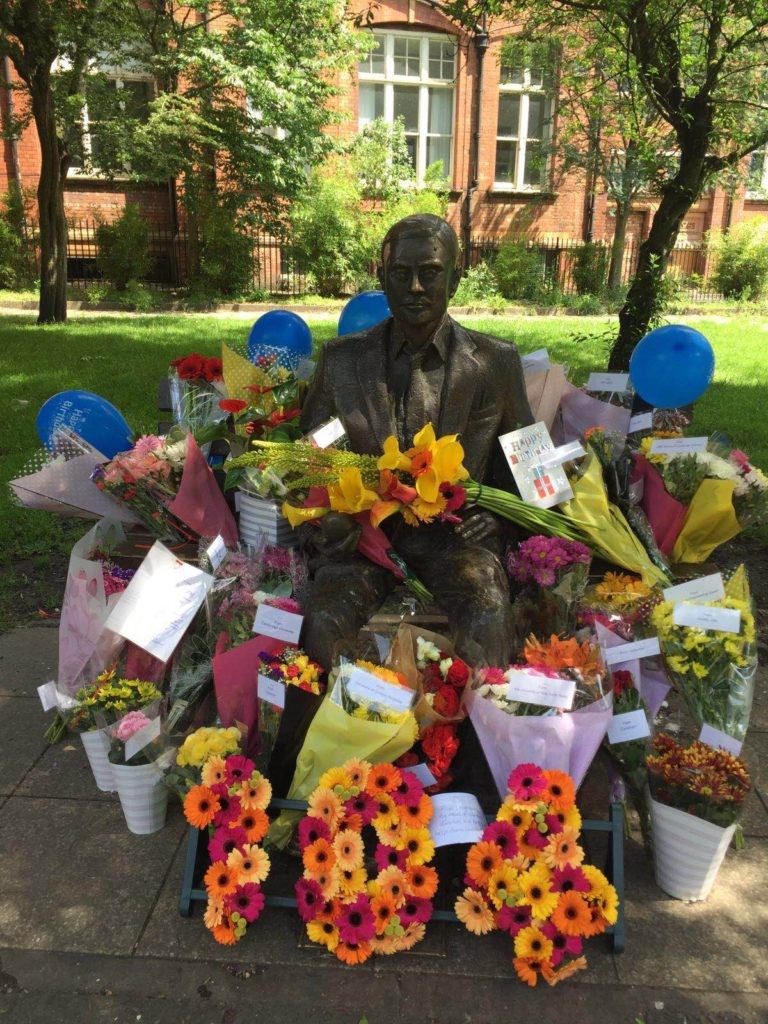 It's that time of year again…
Alan Turing's Birthday is on the 23rd of June. We're going to make it special.
Every year, people (mostly from reddit, it turns out) pledge bunches of flowers to be placed at Alan Turing's statue in Manchester for his birthday. In the process we raise money for the amazing charity Special Effect, which helps people with disabilities access computer games.
In 2013 we raised under £100, but had an incredible reaction on social media. (You can read more about the project and the reaction we got here.
In 2014, with the help of reddit, we raised almost £500 for Special Effect. In 2015, almost £700, and in 2016: £1,850.
We're doing it again this year and would like to get 105 bunches of flowers for his 105th Birthday. We're asking for a donation of £16.50 (£3.50 of which covers the cost of the flowers; everything else goes to Special Effect).
If you'd like a bunch of flowers placed at the statue in your name on the 23rd of June, then you can donate at PayPal here.
Manchester city council have confirmed they are fine with it, and we have people in Manchester who will help handle the set up and clean up.