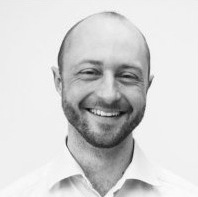 Chemistry is a multi-sensory experience. It's the classic lab science, complete with smells, bright colours, extreme temperatures, strange textures, and the occasional loud noise. Learn Chemistry is a two-year-old project from the Royal Society of Chemistry (RSC) to bring some of that experience of chemistry online in a single area for students and teachers of the subject.
We're proud of what we've achieved so far (finalist for two education awards, winner of a third, and 1.4m users to date), and we want one day to be everything chemistry education on the web, for everyone. But we've a fair way yet to go, and that's very much the case when it comes to supporting accessibility.
That was the conclusion of an audit we commissioned from the RNIB, which began when a member of our team discovered the Institute's services whilst researching some related work. Grant Broome, a web accessibility consultant based in Wales, performed the audit on the RNIB's behalf, evaluating accessibility for physical as well as visual impairments.
Learn Chemistry and its sister sites, including our very popular online Periodic Table and Chemistry Calendar, are certainly not AAA-compliant, to use the jargon. But we didn't commission the report to give ourselves an RNIB-sanctioned pat on the back. The work has forced us to think about what we've done already, and about the web developments we're planning.
In report feedback and discussions, we've come to a better understanding of the simple changes we might make to open up the site to more users, coinciding nicely with larger-scale changes being made to RSC websites which have accessibility firmly in mind. The result has been that two other project teams are planning to commission RNIB for further advice.
There are a few simple changes we plan to implement which should significantly improve the accessibility of Learn Chemistry and our Periodic Table, including: adding visible  focus indicators for keyboard-only users, labelling forms better, and adding better markup and alt-text to images and buttons. As with so many things, these aren't nice-to-have changes for a minority demographic, they represent good practice and clear, quality web design.
The outcome of all this should mean a Royal Society of Chemistry that better serves VI and users with a wide range of abilities on the web. We've given ourselves six months to make improvements to Learn Chemistry, so watch this space.
But this work isn't in isolation. The RSC's broader ambition is to do more to support and celebrate the diversity of chemists, including those with physical, visual, or other such impairments. Lesley Yellowlees, our President (and the first woman in the post) has placed a special emphasis on diversity during her tenure, kickstarting '175 Faces of Chemistry' – a project featuring an inspiring chemist for every year of the society's history, in the run-up to our 175th anniversary in 2016.
Anyone needing reassurance that chemistry's multi-sensory nature shouldn't put them off pursuing it would do well to read our profiles on deaf chemist and BSL expert Audrey Cameron, on the pioneering (and witty) work done by VI chemist Leslie Bretherick, and on the inspiring career of chemistry teacher Cheryl Alexander.
Our Membership division is driving much of this work, with new roles in their team focussed on this subject. They're especially pleased with their newly created Inclusion and Diversity Committee, with great representation across sectors, ages, gender and life experiences. The Committee will help steer our work towards better recognition of and support for disabled chemists everywhere.
Even so, we're only as good as our reputation and the verdict of our users. So let us know what you think of Learn Chemistry (the project I manage), and how we can do better at learn-chemistry@rsc.org. And if you know an inspiring chemist for our 175 Faces of Chemistry project, you can nominate them using our online form.