Last week, our Open Voice Factory designer, Joe,  was kindly invited to be a panelist on the NT100 webinar.  It was hosted by  Anne Radl who is the Nominet Trust Programme Development Manager; Anne was a fantastic host and let everyone have their equal say.
As explained on their website (http://www.nominettrust.org.uk), Nominet Trust is the UK's leading tech for good funder and is for the 4th year in a row running the NT100. NT100 is a celebration of the 100 most inspiring social innovations using digital technology to drive social change around the world. This year, the 2016 NT100 gives special recognition to 'Everyday Tech Heroes' — the inspirational people who have first-hand experience of the challenges they are tackling with tech.
Here is the full list of the other Everday Tech Heroes who also featured on the panel. In a weird coincidence, whilst Joe was taking part in the webinar he was actually in the same building as Lise Pape, another panelist!
Lise Pape, Walk With Path
Joe Reddington, Open Voice Factory
Racheael Wallach, Disrupt Disability
Taita Ngetich, Illuminum Greehouses
Nikhill Nair, M-KOPA Solar
Radha Ahlstrom-Vij, WeFarm
Lee Mannion, Pioneers Post
The Open Voice Factory is extremely flattered to be one of the 100 featured  as the competition was fierce. The 100 selected were subjected to a three-month period of research and public nominations, and then the shortlisted projects were reviewed by a panel of organisations including: Big Lottery Fund, Cancer Research UK, Comic Relief, Nominet, Oxfam, Telefonica O2 and Skoll Centre for Social Entrepreneurship. Eek!  You can also check out the full 100  social enterprises featured here http://socialtech.org.uk/nominet-trust-100/2016/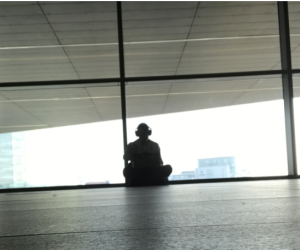 The webinar was another fantastic opportunity that came from being included in the NT100 2016, and Joe really enjoyed giving the webinar. The panelists tell their stories on how they were inspired  to be start a social venture, and then they go further on how they actually managed to begin these projects and start making real differences in the lives of many. We're excited to see the output that comes from the fantastic content that was produced in the webinar!
The whole webinar is a great listen and extremely insightlful.  I would highly recommend listening to the whole thing but if you're a bit short for time;  tune in from 15 minutes to listen to our programmer, Joe Reddington, talking about how to be an Everyday Tech Hero!