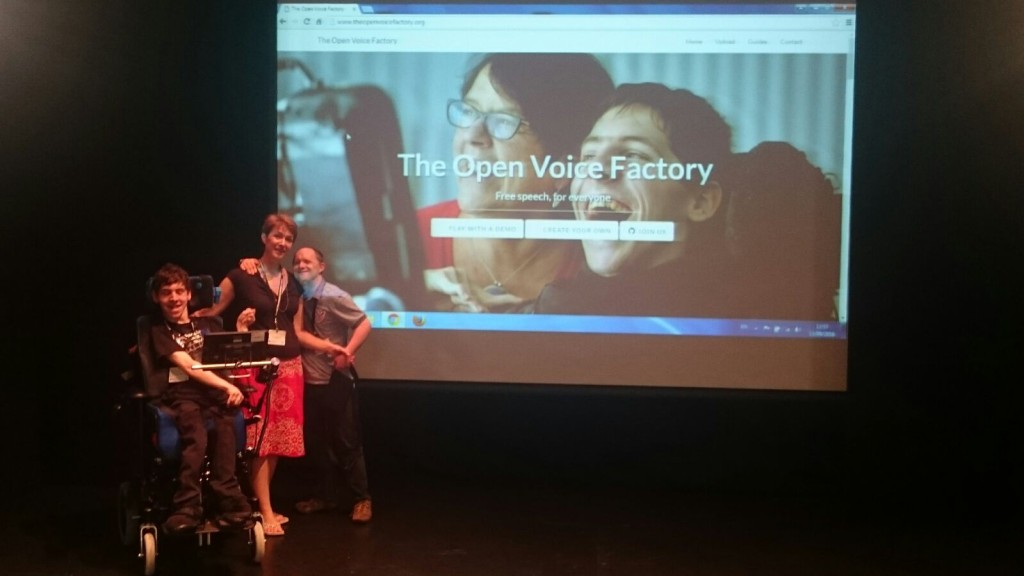 Today eQuality Time released The Open Voice Factory to public beta.
The Open Voice Factory is a free, open source tool for creating communication apps.
Anyone can create an aid by editing a PowerPoint template to add their one pages or utterances. When you upload your template to the factory, it will create a working communication aid for you.
The resulting programs run on any platform, from tablets to laptops to phones, without installation or complex setup.
Everything we make is free. That's free as in 'don't pay for it' and free as in speech. All of our code is freely available on github here and anyone can change or repurpose without having to ask us first. We're supported by the volunteers who write the code, create the templates and help out all over.
The website lets you play with our demos, have a go at creating your own, and find out how you can help.
We've produced a set of YouTube videos covering the basics of editing. We've added the first one below.
(for those who've been following the project for a while, The Open Voice Factory is the new version of what we used to called 'AzuleJoe')