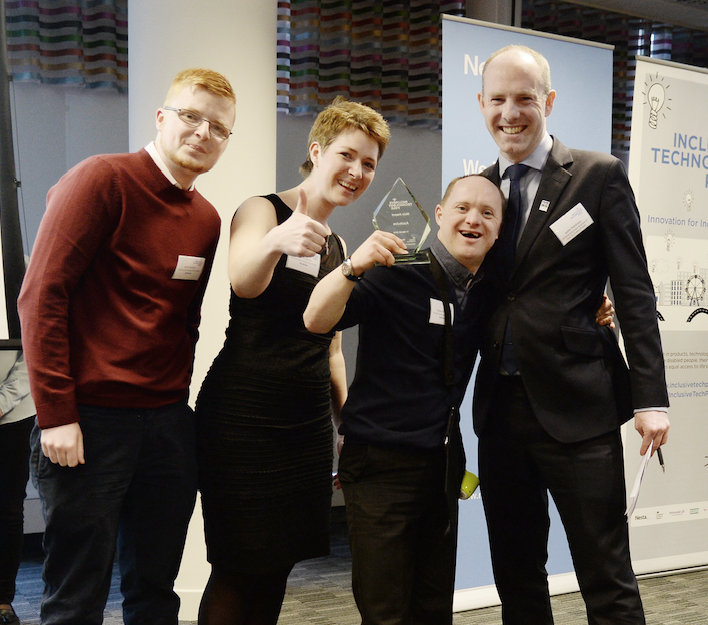 Note from Joe: this is a pretty big thing, so I'm going to just deliver the press release for now.  Our 'personal reactions' will be in a later post. 
The inaugural Inclusive Technology Prize has been awarded to AzuleJoe, an open-source project that will help give people with communication difficulties a voice, highlighting how innovative technologies can make a real difference to the lives of disabled people.
The Inclusive Technology Prize aims to support innovation in assistive tools and products that will benefit the 12.2 million people with a disability or a long term illness in the UK, stimulating creativity through the use of new technologies, materials, design and manufacturing. More than 200 ideas, created with or by disabled people, were entered from across the country, and the finalists included a 3D printed, functioning bionic hand for amputees, and a wheelchair lap belt that can be attached and released using one hand.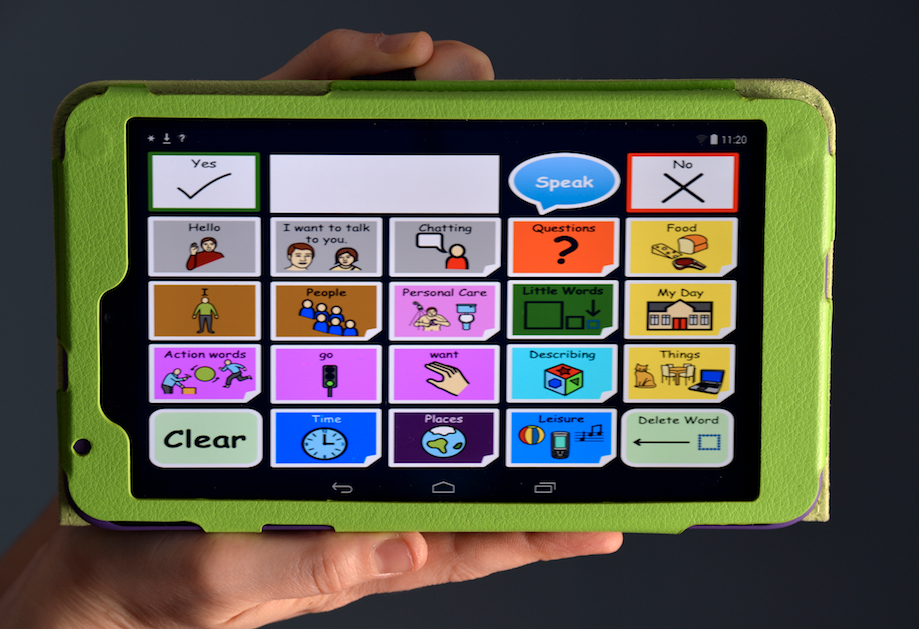 AzuleJoe is led by designer Joe Reddington and speech and language therapy technician Kate McCullum, who both have younger brothers who use Augmentative and Alternative Communication (AAC) devices. AzuleJoe is intended to give greater access to the technology by making it easy to use and free at the point of delivery. AzuleJoe has been built almost entirely by a team of volunteers from all over the world, many of them whom have experience with communication disabilities.
AzuleJoe allows users and carers to design their own speech aid using a template in PowerPoint before uploading it to the AzuleJoe server and seeing it instantly converted into a fully functioning communication device that will run on a variety of platforms, including iPads, laptops and Kindles, without a complex set up, making it accessible to as many people as possible.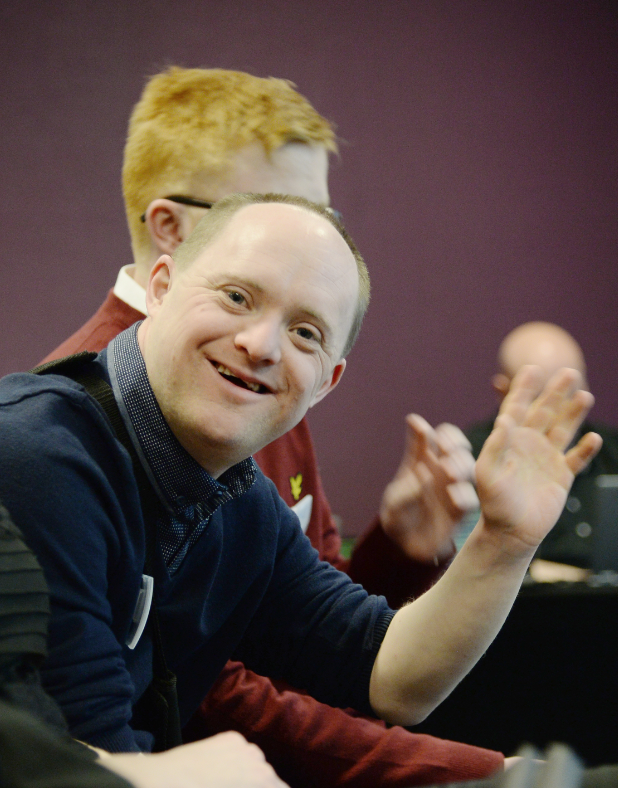 AzuleJoe's source code is entirely open and available on GitHub so users and supporters anywhere around the world can contribute to its future development.
Inclusive Technology Prize finalists, who received financial and development support, also included Nimble, a one finger package opener, and Active Hands' Fine Motor Aid and Limb Difference Aid, gripping aids that can help with everything from using gym equipment to applying eye liner. You can read more about the finalists and the Prize at www.inclusivetechprize.org.
The Inclusive Technology Prize is run by Nesta's Challenge Prize Centre in partnership with Leonard Cheshire Disability and with support from the Department for Work and Pensions, Innovate UK, the Department for Business Innovation and Skills and national law firm Irwin Mitchell.
Constance Agyeman, Senior Programme Manager at Nesta, the innovation charity managing the Prize, said: "The Inclusive Technology Prize has helped bring to light some new innovations helping people to overcome daily challenges. AzuleJoe is a great example of how new technology can make something previously accessible by few, available to many. We are excited to follow its development and hope to embark on a follow up prize later this year to identify even more life changing tools."
The Minister for Disabled People, Justin Tomlinson, said: "The technology may be complex, but the ambition is simple: to harness the power of the latest advances and use it to address the barriers faced by disabled people on a daily basis. The technologies we've seen in the Inclusive Technology Prize have the power to transform the lives of disabled people and support their independence. Each entrepreneur can be proud of their contribution towards this."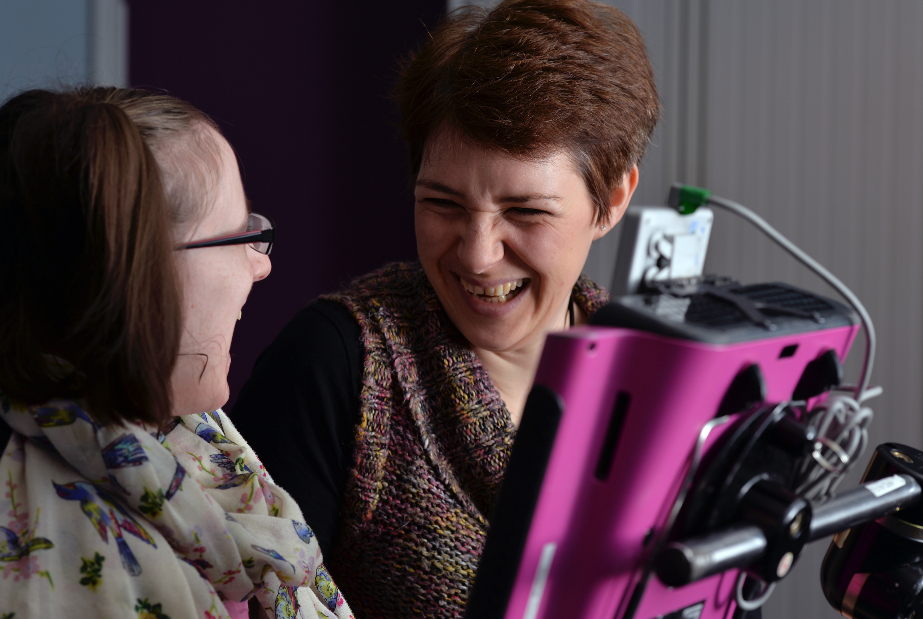 Designer Joe Reddington said: "This award will make a real difference to a massive number of people all around the world. We"re proud and humbled to receive it"
The Inclusive Technology Prize was intended to help raise the profile of innovations in the sector and has inspired external investment from a philanthropic trust for two of the finalists. Evolvable Walking Aid, a modular range of parts which can be assembled to form a walking stick, frame or crutches, has been awarded £35,000 and How Do I?, an app which uses Near Field Communication technology to deliver instructional videos to young people with learning difficulties, has been awarded £15,000.
Photos here are credited to Beth Crockatt.