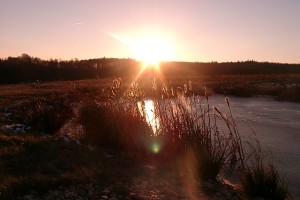 Christine is one of our regular writers – she focuses on topics related to eating disorders.
'You need to be seated girls.' Carly says. She points to threadbare chair lent up against the wall. We've gone for our ten minute fresh air break, but it is raining and so we can't go to the bench in the garden. Instead we are stood in the foyer of the old entrance to the hospital, next to three abandoned vending machines and a poster advertising the benefits of regular breast checks dating from 2009. Only one vending machine has anything in it – a squashed bottle of water. Even the food facilities are anorexic.
'If we sit on that chair' I reason, 'then we don't get fresh air. I thought that was the point.'
Carly pauses.
'If I stand here,' she says, positioning herself in front of the automatic doors, 'then the doors will keep opening and the air will come in.' She stands, arms outstretched, the doors etching inwards 8 inches, then back again. In 8 inches, then back again.
I look at her, a slightly stunned expression on my face.
'Or you could take the chair out.'
So we pick up the chair and position it in front of the double automatic doors, under the awning. Two psychiatric patients sitting on a thrown out office chair in front of a once busy, now deserted hospital, staring blankly at the long driveway ahead of them, where glimpses of brightly coloured adverts on the sides of buses occasionally pass into view.
A grey mist of fine drizzle fills the air.
'I wish I was that pigeon.' says Laura. 'Free.'
I laugh. I want to cry.
'That's how bad things have got. We want to be a pigeons. 'This is a low point. I hope my life never gets any lower than this.'
We burst out giggling, the caustic humour of the situation striking us.
'It's so depressing.'
'We can't even take a photo of it.'
From the other angle, the blue sign, on the other reading 'Mental Health' creates a nice frame around us. It's perfect. Terrifyingly and depressingly so.
'I wouldn't tag myself in Facebook if we did.' I say.
A police van drives up the road towards us. This happens periodically, when someone on a section doesn't return from their leave. The side door slides open and out jumps Sadie, in a white t-shirt and dirty jeans. 'Come on then, let's take you back to the ward' says the policeman with her. She smiles and waves at us. This is apparently a normal occurrence.
'Jesus.' I sigh, sat on my seat, staring into the rain. Even he can't help me now.