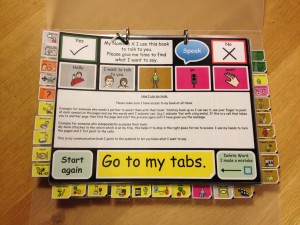 London Catalyst
AzuleJoe and CommuniKate have won some funding from  London Catalyst.
London Catalyst are been a really interesting group to work with actually – before our application was considered by the trustees the CEO interviewed us at their offices to get a bit more of a sense of the projects and the bid. I think this is a fantastic system; I'm constantly amazed that grant committees can get a real understanding of the passion and potential behind an idea just from the application form itself.
The grant itself is for £2,500 ( £1000 for software and £1500 for outreach, facilitating and volunteer support) and is predicated on us doing a large amount of outreach in London – so we'll be looking for venues to come and visit shortly.  If you have such a venue – and you know a group of people that might be interested to hear the story behind CommuniKate and AzuleJoe – then please get in touch!